Drug resistant bacteria is endangering one of the greatest discoveries in medical history 
According to the Centers for Disease Control and Prevention (CDC), antibiotics are some of the most commonly prescribed drugs. For years, antibiotics have saved lives, prevented the spread of infection, and minimized serious complications of disease. Unfortunately, the misuse and over prescribing of antibiotics has created a global health challenge: antibiotic resistance.
Antibiotic use and the spread of antibiotic resistance
Antibiotic resistance is bacteria's ability to survive antibiotic treatment. This resistance reduces the drug's effectiveness to cure and prevent infections; bacteria survive, multiply and cause more harm as the resistant bacteria spread. Overuse of antibiotics is the most significant factor leading to antibiotic resistance globally.
During World Antibiotic Resistance Week, many leading health organizations shared best practices for prescribing and using antibiotics. Here are the facts:
At least 2 million people are infected annually in the U.S. with antibiotic resistant bacteria,
At least 23,000 deaths occur annually as a direct result of these infections,
Up to 50% of antibiotics prescribed are unnecessary, and
Most antibiotics used in the food industry are unnecessary
Antibiotics are sometimes necessary  
Healthcare providers should follow up-to-date guidelines for when and when not to prescribe antibiotics in spite of pressure from patients.
Here are the recommended CDC antibiotic guidelines for the following adult conditions in an outpatient setting:
Acute bacterial rhinosinusitis
Pharyngitis
Acute uncomplicated cystitis
Here are the recommended CDC antibtioic guidleines for the following pediatric conditions in an outpatient setting:
Acute sinusitis
Acute otitis media
Pharyngitis
Urinary tract infection (UTI)
Telemedicine-based antimicrobial stewardship programs can help reduce antibiotic resistance
For healthcare professionals, changing prescribing behaviors can be difficult, but following recommended guidelines can help. The appropriate use of antibiotics is called antibiotic stewardship. Antimicrobial stewardship programs (ASP) can range in size and scope but share these common goals:
Promote adherence to clinical practice guidelines,
Improve clinical outcomes, and
Minimize the spread of antibiotic resistant bacteria
Sonoma Valley Hospital has an excellent telemedicine-based stewardship initiative that monitors prescribing habits, reviews antibiotic orders daily, and facilitates periodic departmental discussions. Through telemedicine, the hospital collaborates with an infectious disease specialist to learn best practices for appropriate prescribing. Members of the program believe that ongoing educational efforts are key to changing physician prescribing habits.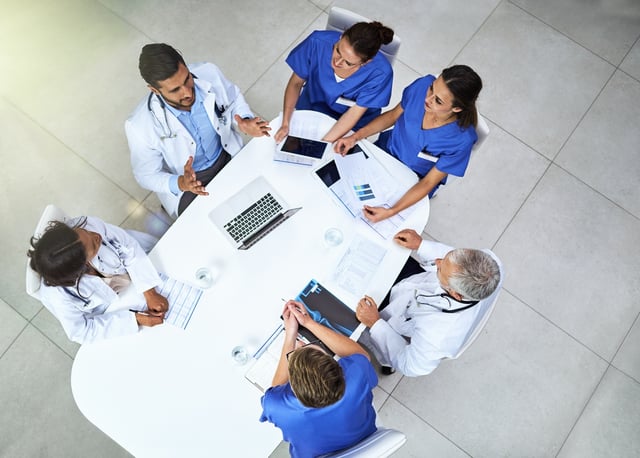 Education about appropriate antibiotic usage is important     
Physicians, pharmacists, microbiologists, epidemiologists and infectious disease specialists, have a key role to play in educating society about antibiotic usage and resistance. Telemedicine can be beneficial for multidisciplinary team collaboration and education.
The public also has a crucial role to play in antibiotic stewardship. Telemedicine can be an invaluable tool to educate patients on antibiotic usage, including the following:
Information on appropriate antibiotic dosage
Strict guidelines on course duration and completion
Guidelines on missed doses and how to discard any leftover antibiotics
Guidelines on not sharing antibiotics
Good hygiene practices
Recommended vaccinations for children and adults
Reporting and documenting allergies, especially to penicillin
Ultimately, it is everyone's responsibility to maintain appropriate antibiotic usage. If we work together, we can minimize the threat of antibiotic resistance.
Want to help the fight against antibiotic resistance? Join the HealthTap network today. Click the button below to start your application.
Like this article and want more? Read about how Virtual Care can Reduce Waste in Healthcare
---
Related