New infection rates are declining, but HIV still remains a serious health problem in the U.S
By the end of 2016, 36.7 million people were living with HIV/AIDS globally. Africa remains the most affected region, accounting for 70% of the total number of infected individuals.
In the U.S., the number of annual HIV infections declined by 18% from 2008 to 2014. However, HIV/AIDS remains a healthcare problem. According to the Centers for Disease Control and Prevention (CDC), targeted HIV prevention efforts might be the reason for the decline in HIV infection and diagnosis rates.
Current U.S. HIV/AIDS statistics
More than 1.1 million people are living with HIV
1 in 7 Americans with HIV are not aware that they are HIV positive
In 2014, an estimated 37,600 new HIV infections were reported
In 2014, approximately 50% of new HIV infections were in the South
In 2015, approximately 18,300 people were diagnosed with AIDS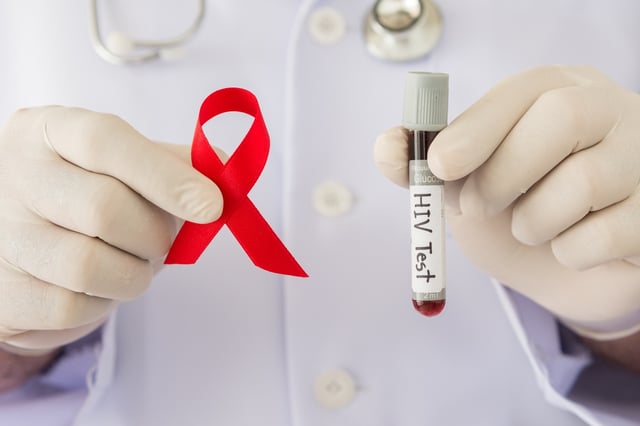 The current and future HIV/AIDS health care goals
In July 2010, the White House released the National HIV/AIDS Strategy (NHAS) and the federal HIV Care Continuum Initiative. Efforts are focused on increasing HIV testing, care, and treatment in the U.S. NHAS strives to achieve these new goals by 2020:
Reduce the number of new HIV infections
Increase access to care and improve health outcomes for people living with HIV
Reduce HIV-related disparities and health inequities
Achieve a more coordinated national response
In order to the achieve these goals by 2020, NHAS necessitates these healthcare interventions:
Widespread HIV screening and testing for adolescents, adults, and pregnant women in healthcare settings
Early access to healthcare and antiretroviral therapy (ART)
Increased engagement and support for people living with HIV
Universal viral suppression to reduce transmission of the virus
Full access to comprehensive pre-exposure prophylaxis (PrEP) services
Treatment adherence monitoring
The CDC strives to improve the outcomes at every stage of the HIV Care Continuum through the following initiatives:
Increase funding for HIV testing at health departments and community-based organizations (CBOs)
Increase technical assistance to implement effective HIV prevention programs at health departments and CBOs
Improve surveillance and technology to assess care continuum
Develop guidelines on HIV testing, care, treatment, and prevention for providers
Launch educational campaigns
Are there enough healthcare providers to support the National HIV/AIDS Strategy goals?
Due to advancements in ART, HIV has become a manageable chronic disease. The life expectancy of HIV-infected individuals is almost the same as non-infected individuals. The new challenge is whether these patients will be managed by generalists or HIV specialists. Most patients seek care with a primary care provider (PCP) or a HIV specialist.
Currently, the demand for demand for physicians is growing faster than supply in the U.S. healthcare system. Projections for 2025 show a total physician shortfall between 61,700 and 94,700. The projected shortfall in primary care ranges between 14,900 and 35,600 PCPs in 2025. Many medical school programs are incorporating HIV care training for PCPs to increase the number of providers who can adequately provide both HIV and primary care.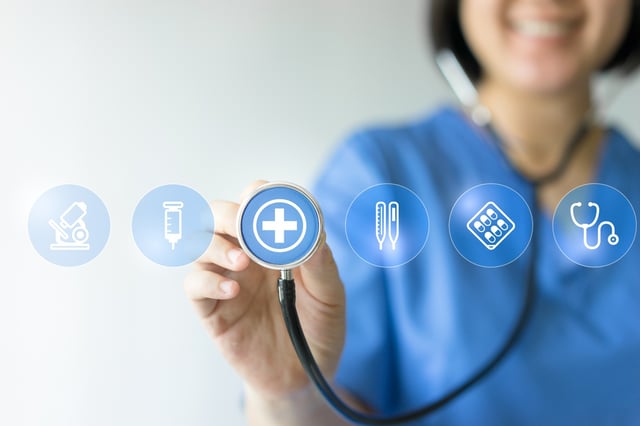 Healthcare technology is bridging the provider-patient gap
Telemedicine is one strategy for addressing the shortfall of physicians relative to demand. With email, telephone, and video consultations, PCPs can expand the scope of their practice and complete specialty consultation remotely. For HIV/AIDS patients, telemedicine can be used to:
Link patients directly to specialty healthcare providers
Facilitate consultations between PCPs and infectious disease specialists, and
Deliver continuing medical education
Today many HIV/AIDS telemedicine based programs have been successfully implemented. Here are some examples:
There are many benefits of telemedicine based care for patients and providers
Several studies have shown improved patient satisfaction with telemedicine HIV based care due to:
Reduced time and costs related to travel
Less time off work
Shorter wait times to see a PCP or HIV specialist
Reduced HIV-related stigma because patients don't have to receive treatment in a HIV clinic
In turn, healthcare providers, especially PCPs enjoy the following benefits from increased technology in HIV/AIDS management:
Improved multidisciplinary communication
Continued education through webinars and conference calls
Improved decision making and reduced referrals
Increased patient appointments and improved monitoring of treatment compliance
Improved communication between urban institutions and rural clinics
Continued education and support for PCPs are critical to improve provider confidence and expand the scope of their practice. Telemedicine can help consolidate primary care in HIV/AIDS management. This may ultimately lead to fewer gaps in care, decreased specialist costs, and increased access to services for patients living with HIV/AIDS.
At HealthTap, we continue to make strides to improve healthcare delivery. You can join virtual care movement and use HealthTap to expand the scope of your practice.  Click the button below to start your application.
Like this article and want more? Read about how Virtual Care can Reduce Waste in Healthcare