During the holidays, the doctor's office is closed. Or is it?  
Being a medical professional is a full time job, treating patients 24/7, 365 days a year, even during the holidays. With holiday season fast approaching, you can benefit from having a virtual care practice to connect with your patients while either you or your patients are traveling.
Virtual care and remote prescribing can make the holidays more enjoyable for you and your patients 
More than 28.5 million people will travel by air and a projected 45.5 million people will travel by car to their destination, making this Thanksgiving the most traveled holiday season since 2005. With last minute holiday packing, prescription medications are often forgotten. Virtual consults can help solve this problem.
Almost 70% of Americans are comfortable communicating with their healthcare providers via text, e-mail or video. According to the Wall Street Journal, 35% of patients felt that ease of prescription refills was one of the top benefits of virtual care services.
State support for remote prescribing is on the rise   
Most states require that a physician first establishes a physician-patient relationship before prescribing. However, telemedicine state regulations are constantly changing. There is growing support and new American Medical Association guidelines for physicians using virtual care technology. Please consult these American Telemedicine Association guidelines before prescribing for patients with whom you do not have a prior in-person relationship.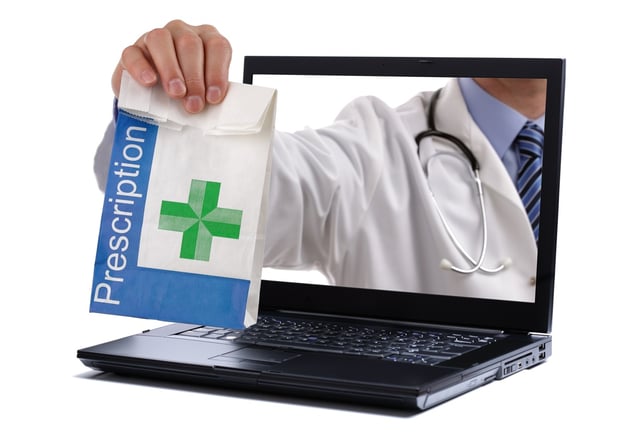 ---
HealthTap physicians can connect with their patients anytime and from anywhere 
Physicians can use HealthTap to expand the scope of their virtual practice and remote prescribe with ease. Through video, voice, and text chat on any smart device or personal computer, HealthTap physicians can connect with patients remotely.
Physicians using HealthTap Prime or Concierge can prescribe medication for patients safely and securely on the fully HIPAA complaint virtual care platform. After the consult, the electronic prescription will be sent directly to a pharmacy of your patient's choice. Depending on the specialty, Concierge and Concierge Lite physicians, may prescribe most medications that is deemed medically appropriate except for blacklisted generic medication. Primary care providers using HealthTap Prime have the following prescription restrictions:
Narcotics or DEA controlled substances (Schedule I, II, III, and IV)
Medications that are restricted by states
Medications for psychiatric illnesses
Lifestyle medications such as diet pills
Prescribing on a virtual care platform should be done at the discretion of the physician. If for any reason, you as a physician feel uncomfortable or concerned about the risks associated with remote prescribing, rather be safe and decline to prescribe. We at HealthTap wish you a happy and blessed holiday season.
If you are interested in joining the HealthTap Medical Experts network and building your Virtual Practice click the button below.
Disclosure: HealthTap does not offer legal or regulatory advice. For access to the latest telemedicine state regulations you can create a free user account on the American Telemedicine Association website.
---
Related